Ryan Leaf is excluded from the list, just way to fucking easy. Don't be shy guys.
To start off the list I pick a Jet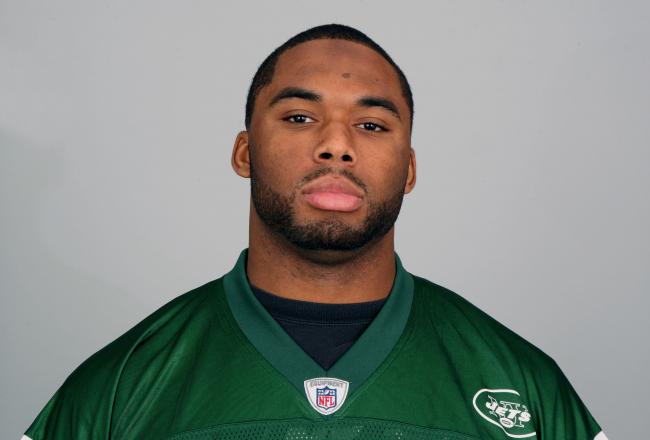 Vernon Gholston
0 Sacks in three Seasons and here is what the draft pros had to say:
http://www.nfl.com/c...gholston?id=756
Vernon Gholston is a remarkable talent, but he's only just begun realizing his vast potential.
He never picked up a football until his sophomore year in high school and had just one season of defensive experience as a linebacker before being converted to defensive end when he arrived at Ohio State.
Blessed with incredible speed (clocked at 4.56 in the 40-yard dash), long limbs and superb strength, Gholston is the prototype pass rusher that professional teams look for -- big, fast, strong and explosive. An avid performer in the weight room, he boasted the best bench press on the team at 455 pounds. He also put on an impressive performance for teammates, squatting 405 pounds 20 times.
How Gholston was lured into football will one day make a nice story, if he becomes the legendary pass rusher many personnel experts are predicting. Walking in the halls of Cass Technical High School, football coach Thomas Wilcher spotted the 14-year-old strapping youngster, who stood 6-3, 240 pounds at the time. He convinced the player to join the football team.
Gholston was too big to play in Detroit's Police Athletic League and the elementary public schools did not offer an organized football program. From the first time he ever stepped on the field, the coaching staff knew they had a natural talent.
As a sophomore at Cass Tech, Gholston was first tried at linebacker, but he was overwhelmed by the plays he needed to know to play that position. One of the offensive coaches "stole" the youngster away from the defensive squad and had him play offensive guard as a sophomore. His junior campaign was limited by ankle sprains, which forced him to stay on the offensive line and scrap plans to also play linebacker.
By his senior season, he had already earned All-State honors as an offensive lineman and gained experience playing linebacker for the first time in his career. In just one season on defense, he was regarded as one of the best linebackers in the Midwest region. He would go on to record 75 tackles with six sacks in his final season, as Rivals.com rated him the 11th-best defensive end prospect in the nation and the 12th-best overall prospect in the state of Michigan.
Gholston enrolled at Ohio State, becoming the only player from Michigan on the squad. He turned down scholarship offers from Michigan, Michigan State and Iowa to join the Buckeyes. The coaching staff immediately began giving him a crash course in playing the "Leo" position, which incorporates dropping into pass coverage and rushing the passer from either side of the field.
He mentored under Mike Kudla his first year with the team, appearing in six games as a true freshman in 2004, but did not record a tackle. In 2005, a broken hand suffered in the second game vs. Texas earned Gholston a medical hardship. He had one tackle in that game and spent the rest of the year on the sideline.
Gholston used that time wisely in the weight room, bulking up from 238 to 264 pounds, as he took over "Leo" duties in 2006. He garnered All-Big Ten Conference second-team honors, as he ranked fourth in the league with 15 stops for losses of 86 yards and was fifth in the Big Ten with 8.5 sacks. He added a quarterback pressure with two pass breakups and an interception. He also finished sixth on the squad with 49 tackles (21 solo).
In 2007, Gholston earned All-American recognition and was a finalist for the Ted Hendricks Award, given to the nation's top defensive end. He posted 37 tackles (25 solo) and was a terror in the backfield, ranking eighth in the nation with 15.5 stops behind the line of scrim